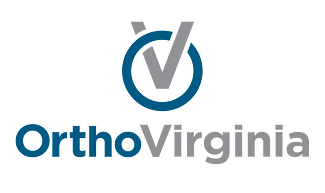 Learn About OrthoVirginia Richmond
OrthoVirginia is the largest provider of expert orthopedic care in Virginia. It functions with the resources of a large specialty provider network, yet strives to maintain a personal approach to patient care, while focusing on each region's local community. Physicians at OrthoVirginia provide individualized treatment plans and partner with their patients every step of the way.
Valuing expertise and efficiency, OrthoVirginia's specialists aim to treat spine conditions without non-operative procedures, yet also offer advanced surgical methods when needed.
OrthoVirginia at a Glance
Here are aspects of OrthoVirgina that attract patients:
As the region's largest provider of orthopedic specialty services, OrthoVirginia spine specialists collaborate on the latest non-surgical & surgical techniques
Their board-certified and fellowship-trained surgeons treat a wide array of spinal injuries and diseases, from the common to the most complex.
OrthoVirginia has been a trusted name in the state for nearly a century, as the practice's origins can be traced back to 1919.
Learn more about how the spine specialists at OrthoVirginia help patients experience pain relief in their back and neck, so they can get back to an active lifestyle.
Directions to our primary location in
Meet the Physicians of OrthoVirginia Richmond
How OrthoVirginia Richmond Can Help You
Conditions
ACL Tear
Dislocated Shoulder
Elbow Fracture
Elbow Injury
Frozen Shoulder
Knee Fracture
Knee Ligament Injuries
Meniscus Tears
Patellar Femoral Pain Syndrome
Rotator Cuff Tear
Separated Shoulder
Shoulder Fracture
Shoulder Impingement Syndrome
Shoulder Injuries
Shoulder Instability
Shoulder Labral Tear
Shoulder Sprain
Sports Injuries
Stress Fracture
Upper Extremity Pain
Treatments
Acromioclavicular Joint Reconstruction (Coracoclavicular Ligament Reconstruction)
Anterior Cruciate Ligament Reconstruction
Arthroscopic Surgery
Biceps Tenodesis
Capsular Release
Distal Clavicle Excision
Elbow Surgery
Knee Ligament Reconstruction
Knee Surgery
Ligament Reconstruction
Posterior Cruciate Ligament Reconstruction
Posterolateral Corner Reconstruction
Rotator Cuff Repair
SLAP Repair (Superior Labrum Anterior to Posterior)
Shoulder Injections
Shoulder Replacement
Shoulder Resurfacing
Shoulder Surgery
Sports Medicine
Office Information for OrthoVirginia Richmond
Primary Location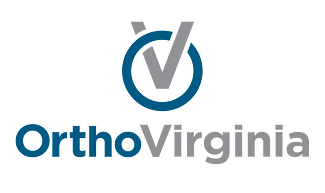 1115 Boulders Parkway Suite 100
North Chesterfield, VA 23225

Hours
Monday: 8:00 - 5:00
Tuesday: 8:00 - 5:00
Wednesday: 8:00 - 5:00
Thursday: 8:00 - 5:00
Friday: 8:00 - 5:00
Insurance Accepted
Most Insurance Providers Accepted
Profile last updated: July 9, 2018. This information was supplied by or on behalf of the provider.