Meet Dr. Daniel E. Weingold, MD
Dr. Weingold is a board-certified orthopedic surgeon with OrthoVirginia.
He is an expert in sports medicine, shoulder and knee care, total joint replacement, and a broad range of arthroscopic and reconstructive procedures.
Dr. Weingold at a Glance
Dr. Weingold is dedicated to customizing treatments according to each patient's unique health situation, considering non-surgical and surgical approaches for each condition.
He is passionate about outstanding patient-education, as he participates in free community education seminars.
Dr. Weingold is available to help alleviate your pain and get you back to everyday mobility.
Dr. Weingold is a member of OrthoVirginia.
Directions to our primary location in
How Dr. Daniel E. Weingold, MD Can Help You
Specialties
Orthopedic Surgeon
Sports Medicine Physician
Education
B.S., Duke University, Durham, NC
M.D., University of Maryland School of Medicine, Baltimore, MD
Conditions
ACL Tear
Achilles Tendon Rupture
Ankle Injuries
Arthritis of the Hip
Arthritis of the Knee
Arthritis of the Shoulder
Biceps Tendon Tear
Carpal Tunnel Syndrome
Cubital Tunnel Syndrome
Dislocated Shoulder
Foot Fractures
Fractures
Ganglion Cysts
Meniscus Tears
Rotator Cuff Tear
Shoulder Labral Tear
Trigger Finger
Wrist Fractures
Treatments
ACL Reconstruction
Achilles Tendon Repair
Ankle Fracture Repair
Arthroscopic Surgery
Biceps Repair
Carpal Tunnel Release
Cubital Tunnel Syndrome Surgery
Distal Radius Fracture Treatment
Ganglion Cyst Excision
Hip Surgery
Shoulder Fracture Surgery
Total Hip Replacement
Total Knee Replacement
Total Shoulder Replacement
Trigger Finger Release
What Patients are Saying About Dr. Daniel E. Weingold, MD
"I wanted to send you a thank you note for all you did for me this spring. Thank you so much for repairing my left knee. I wouldn't be so happy and healthy right now if it wasn't for you - especially since you repaired both knees now. Everything about my recovery went better than I expected, having been through it before. I got back to running so quickly and have felt good enough to run a marathon! I ran the Marine Corp Marathon in October with my Mom & Dad. I felt great! I took it slow as not to over do it, but ran & felt better than expected. Thank you again. I very much appreciate what you did for me & how you did it --with great kindness, respectfulness, and encouragement. Thank you!"

— Patient Satisfaction Survey Comment

"Dr. Weingold explained the issue, treatments, and options clearly. I appreciate his taking time to see me and his professional evaluation."

— Patient Satisfaction Survey Comment
Accolades for Dr. Daniel E. Weingold, MD
Professional Affiliations
Fellow, American Academy of Orthopaedic Surgeons
Sierra Cascade Trauma Society
American Medical Association
Medical Society of Virginia
Board Certifications
Board Certified, American Board of Orthopedic Surgery
Office Information for Dr. Daniel E. Weingold, MD
Primary Location: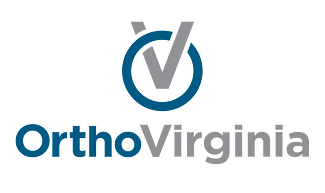 2805 Duke Street
Alexandria, VA 22314

Hours
Monday: 8:30 - 5:00
Tuesday: 8:30 - 5:00
Wednesday: 8:30 - 5:00
Thursday: 8:30 - 5:00
Friday: 8:30 - 5:00
Insurance Accepted
Most Insurance Providers Accepted
Profile last updated: August 29, 2017. This information was supplied by or on behalf of the provider.