Meet Dr. Mark P. Madden, MD
Dr. Madden is a board-certified orthopedic surgeon with OrthoVirginia.
He is a widely recognized expert in sports medicine, total joint replacement, ACL reconstruction, trauma, hip and knee.
Dr. Madden at a Glance
Dr. Madden commonly performs minimally invasive hip and knee replacement procedures, helping patients quickly get back to everyday activity.
He is the former chair of the Reston Hospital Department of Orthopaedics, and he serves as an instructor for Georgetown University's orthopedic residents.
Dr. Madden is a leader in sports medicine and orthopedic care.
Dr. Madden is a member of OrthoVirginia.
Directions to our primary location in
How Dr. Mark P. Madden, MD Can Help You
Specialties
Education
B.S., University of Notre Dame
M.D., Georgetown University School of Medicine
Conditions
ACL Tear
Arthritis of the Hip
Arthritis of the Knee
Knee Meniscus Injuries
Rotator Cuff Injuries
Shoulder Labral Tear
Treatments
ACL Reconstruction
Arthroscopy
Rotator Cuff Repair
Rotator Cuff Tendinitis
Shoulder Labral Repair
Total Hip Replacement
Total Knee Replacement
What Patients are Saying About Dr. Mark P. Madden, MD
"I am writing to express much gratitude for the excellent care I received while your patient for total knee replacement surgery for both knees. The joint replacement team at Commonwealth handled my care before, during and after the surgery. Susan Kenney and your assistant in the operating room, Kathleen (forgive me, I don't remember her last name) were our main contacts pre-op, post-op and during recovery. The whole team, nurses, techs, support staff, and all of the staff were wonderful. As well, my husband was able to be with me much of the time I was in appointments in your offices and in the hospital and the staff was equally polite, pleasant and helpful to him. They were knowledgeable and had clear and complete answers to our questions. They were prompt, when we needed help. They were responsive when my pain medication needed to be adjusted. Most of all they were polite, pleasant and caring. They really wanted me to be as comfortable as possible under the circumstances. And I especially want to thank you for the great work you have done. Your gentle, confident and fun manner in handling all our appointments and the surgery reduced my anxiety level to next to nothing. My right knee surgery (January) feels almost fully recovered and pain free. The left knee surgery is just about a month past and the recovery is going very well. We can't imagine what your team could have done to have a better experience. Please pass our thanks and deep gratitude to the staff. You are welcome to share our appreciation, (anonymously though, please) if helpful to let others know we had a very good experience at your facility. Feel free to call if you have any questions or would like more on this."

— Patient Letter to Dr. Madden

"Excellent physician, Dr. Madden spends much needed time and listens to my concerns. His staff is excellent also and very professional and educated."

— RateMDs.com Review

"Dr. Madden diagnosed it immediately. Took care of it, repaired it, and above else answered ALL my questions. HE HAS GREAT PEOPLE SKILLS! VERY PERSONABLE! I recommend him."

— RateMDs.com Review
Accolades for Dr. Mark P. Madden, MD
Professional Distinctions
Team Physician for Herndon High School
Team Physician for Paul VI High School
Physician for FBI Hostage Rescue Team
Professional Affiliations
Fellow, American Academy of Orthopaedic Surgeons
Medical Society of Virginia
Medical Society of Northern Virginia
Virginia Orthopaedic Society
Southern Medical Association
Southern Orthopaedic Association
Board Certifications
Board Certified, American Board of Orthopedic Surgery
Certificate of Added Qualifications for Sports Medicine
Awards
Voted Top Doctor - Super Doctors: 2011
Voted Top Doctor - Washingtonian Magazine: 2005, 2008, 2010, 2012, 2015, 2016
Voted Top Doctor - Washington Consumers' Checkbook Magazine: 2007, 2014
Voted Top Doctor - Northern Virginia Magazine: 2008, 2011, 2012, 2013, 2014, 2016
Office Information for Dr. Mark P. Madden, MD
Primary Location: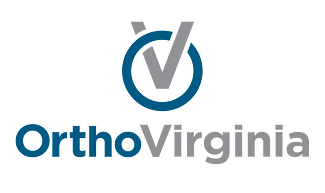 1850 Town Center Parkway
Suite 400 and Suite 303
Reston, VA 20190

Hours
Monday: 8:30 - 5:00
Tuesday: 8:30 - 5:00
Wednesday: 8:30 - 5:00
Thursday: 8:30 - 5:00
Friday: 8:30 - 5:00
Profile last updated: August 29, 2017. This information was supplied by or on behalf of the provider.