Meet Dr. Thomas J. Klein, MD
Dr. Klein is a board-certified orthopedic surgeon with OrthoVirginia.
His specialty is treating shoulder, knee, and hip conditions in patients of all ages. He is experienced performing knee arthroscopy, ACL reconstruction, and total joint replacement.
Dr. Klein at a Glance
Dr. Klein performs less invasive hip and knee replacement surgery for arthritis patients who don't find relief through non-surgical treatment.
He has previously served as Chairman of the Department of Orthopaedics at Reston Hospital, and as Quality Management Chairman of Commonwealth Orthopaedics.
For pain relief and lasting solutions, discuss your treatment options with Dr. Klein.
Dr. Klein is a member of OrthoVirginia.
Directions to our primary location in
How Dr. Thomas J. Klein, MD Can Help You
Specialties
Orthopedic Surgeon
Sports Medicine Physician
Education
B.A., Washington & Jefferson College, Washington, PA
M.D., Georgetown University School of Medicine, Washington, DC
Residency - Orthopaedic Surgery, Georgetown University Medical Center
Surgical Internship - Geisinger Medical Center, Danville, PA
Conditions
ACL Tear
Arthritis of the Hip
Arthritis of the Knee
Hip Injuries
Hip Pain
Knee Injuries
Knee Pain
Meniscus Tears
Rotator Cuff Tear
Shoulder Injury
Sports Injuries
Treatments
ACL Reconstruction
Arthroscopic Surgery of the Knee
Arthroscopic Surgery of the Shoulder
Bilateral Knee Replacement
Hip Hemiarthroplasty
Labral Repair
Meniscus Repair
Rotator Cuff Repair
Sports Medicine
Total & Partial Knee Replacement
Total Hip Replacement
What Patients are Saying About Dr. Thomas J. Klein, MD
I was very happy with Dr. Klein. He is very patient, made me feel at ease, answered all my questions and despite having a busy schedule did not rush me on my decisions. He was waiting patiently in the room giving me time to process the information. Very caring professional. I was so happy I referred a friend whose toddler had some fractures and they were also very happy with Dr. Klein. So very happy with the experience."

— Patient Satisfaction Survey Comment

"On July 2nd, 2013, you and your team gave me a new right hip and, as a result, a new lease on life. For six long – and increasingly uncomfortable – (read: painful) years, I hobbled around, wishing, hoping, willing it to get better. But as was the order of things, at last, all the cartilage disappeared, bone seated on bone, and I became a miserable woman. Standing for any length of time was excruciating. Forget running; even walking became a chore. I actually said to myself, out loud, "I will never be happy again." And then I limped into your office. You and your team alleged my fears of what I considered "scary" surgery (I'd seen the videos on YouTube!). You explained what I was looking at on the x–rays (not a very pretty picture, my poor hip, my faithful 60–year–old hip). After listening to your assessment and your explanation of the steps leading up to, during, and after surgery, I felt a calm assurance that I was embarking on the right course of action. Eight months later, still doing the exercises prescribed by Jennifer Cox, my wonderful and in–dispensable physical therapist at Town Center Parkway in Reston. I am a very happy person. No more limp at all – no more chronic pain. Who knew what a toll such pain takes! We live with it and live with it, and it's not until it's gone that we realize how poor our quality of life had become. I know I speak for many. So, Dr. Klein, all of this to say thank you from the bottom of my heart – to you and your wonderful team – for resurrecting my jaie de vivre! and making me well."

— Patient Letter to Dr. Klein

"I congratulate you upon being named — with a full page photograph, too — in the 2014 listing of "Best Docs" in the Washingtonian. You deserve it, to be sure! Rarely do more than a few days go by that I don't mention how grateful I am for you and your skills and the good people of the whole practice at Commonwealth Orthopaedics — your PA and the PT folks. You changed my life for the better with hip implants 2x – Nov 2012 and Jan 2013. I'm glad you've been recognized and honored. God bless you! PS – Just got back from a week of snorkeling in St. John, USVI. Couldn't have done it before!"

— Patient Letter to Dr. Klein
Accolades for Dr. Thomas J. Klein, MD
Professional Affiliations
Fellow, American Academy of Orthopaedic Surgeons
Southern Medical Association
Virginia Orthopaedic Society
Southern Orthopaedic Association
Board Certifications
Board Certified, American Board of Orthopedic Surgery
Awards
Washington Consumers' Checkbook Magazine 2007, 2014
Voted a "Top Doctor" by Super Doctors® 2011;
Washington Parent's Mom Approved Doctors - 2016
Northern Virginia Magazine Top Doctor: 2011, 2012, 2013, 2014, 2016 and 2017
Voted a "Top Doctor" by Washingtonian Magazine 2005, 2008, 2010, 2012, 2014 (Featured in the 2014 Washingtonian Top Docs issue), 2015 & 2016
Office Information for Dr. Thomas J. Klein, MD
Primary Location: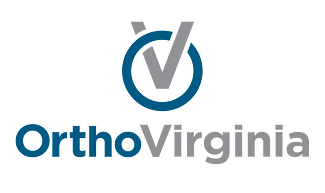 1850 Town Center Parkway
Suite 400
Reston, VA 20190

Hours
Monday: 8:30 - 5:00
Tuesday: 8:30 - 5:00
Wednesday: 8:30 - 5:00
Thursday: 8:30 - 5:00
Friday: 8:30 - 5:00
Insurance Accepted
Most Insurance Providers Accepted
Profile last updated: August 29, 2017. This information was supplied by or on behalf of the provider.