Meet Dr. Thorp J. Davis, MD
Dr. Davis is a board-certified and fellowship-trained orthopedic surgeon with OrthoVirginia.
With a specialty in sports medicine, Dr. Davis has helped athletes return to activity and high performance by providing expert orthopedic care.
Dr. Davis at a Glance
Dr. Davis performs an array of orthopedic procedures, including ACL reconstruction, arthroscopic rotator cuff/shoulder instability, cartilage reconstruction, meniscal repair and transplantation, and total shoulder replacement.
He is recognized as a top surgeon in Richmond Magazine's "Top Docs" issue (2013).
Whether you have a sports-related injury or chronic joint pain, Dr. Davis will join you with quality care.
Dr. Davis is a member of OrthoVirginia Richmond.
Directions to our primary location in
How Dr. Thorp J. Davis, MD Can Help You
Specialties
Orthopedic Surgeon
Sports Medicine Physician
Education
Fellowship, Sports Medicine - Dr. K. Donald Shelbourne, Indianapolis Colts Team Physician
Residency - University of Virginia Hospital, Charlottesville, Virginia
Medical School - University of Virginia School of Medicine, Charlottesville, Virginia
Conditions
ACL Tear
Dislocated Shoulder
Elbow Fracture
Elbow Injury
Frozen Shoulder
Knee Fracture
Knee Ligament Injuries
Meniscus Tears
Patellar Femoral Pain Syndrome
Rotator Cuff Tear
Separated Shoulder
Shoulder Fracture
Shoulder Impingement Syndrome
Shoulder Injuries
Shoulder Instability
Shoulder Labral Tear
Shoulder Sprain
Sports Injuries
Stress Fracture
Upper Extremity Pain
Treatments
Acromioclavicular Joint Reconstruction (Coracoclavicular Ligament Reconstruction)
Anterior Cruciate Ligament Reconstruction
Arthroscopic Surgery
Biceps Tenodesis
Capsular Release
Distal Clavicle Excision
Elbow Surgery
Knee Ligament Reconstruction
Knee Surgery
Ligament Reconstruction
Posterior Cruciate Ligament Reconstruction
Posterolateral Corner Reconstruction
Rotator Cuff Repair
SLAP Repair (Superior Labrum Anterior to Posterior)
Shoulder Injections
Shoulder Replacement
Shoulder Resurfacing
Shoulder Surgery
Sports Medicine
Accolades for Dr. Thorp J. Davis, MD
Professional Distinctions
Orthopaedic Consultant, Indianapolis Colts, 1996, 1997
Head Team Physician - University of Richmond Spiders
Head Team Physician, Lee-Davis, Hanover, and Patrick-Henry High Schools, Hanover, VA
Professional Affiliations
Fellow, American Academy of Orthopaedic Surgeons
Member, Arthroscopy Association of North America
Board Certifications
Board Certified, American Board of Orthopaedic Surgery
Certificate of Added Qualification in Sports Medicine
Awards
Recognized as the Best Orthopaedic Sports Medicine Surgeon, Richmond Magazine's Top Docs issue - 2013
Winner, 1997 Clinical Fellowship Award for Outstanding Research by an Orthopaedic Sports Medicine Fellow, AOSSM, "A Correlation of the Intercondylar Notch of the femur to the width of the Anterior and Posterior Cruciate Ligaments."
Recepient of The Hughston Award, 1999, Presented by AOSSM for the paper entitled "The Natural History of Acute, Isolated, Nonoperatively treated Posterior Cruciate Ligament Injuries: A Prospective Study"
Office Information for Dr. Thorp J. Davis, MD
Primary Location: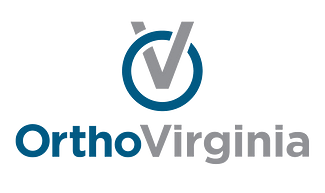 Hanover Memorial Regional
8200 Meadowbridge Rd Suite 200
Mechanicsville, VA 23116

Hours
Monday: 8:00 - 5:00
Tuesday: 8:00 - 5:00
Wednesday: 8:00 - 5:00
Thursday: 8:00 - 5:00
Friday: 8:00 - 5:00
Insurance Accepted
Most Insurance Providers Accepted
Profile last updated: September 7, 2017. This information was supplied by or on behalf of the provider.