The following is a
Sponsored Resource
. The sponsor of this content has sole editorial control.
Picture a Life Without Pain
Virginia Mason Franciscan Health is the only health care system in Western Washington to hold an active Disease Specific certification with The Joint Commission for Elective Total Knee and Total Hip Procedures, which shows our commitment to providing high quality care.
Request an Appointment
Why Choose Virginia Mason Franciscan?
As the leading provider of orthopedics, spine medicine, sports medicine and podiatry services across the Puget Sound, we focus on the full spectrum of care: from maintaining wellness to physical therapy to advanced minimally invasive procedures, and everything in between.
Orthopedics Services and Specialties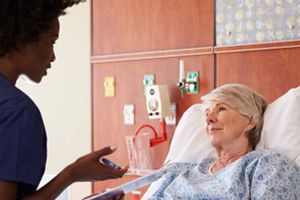 We all have activities we enjoy in life. If you find yourself avoiding activities because of musculoskeletal pain or injury, we can help keep you moving. Often, we can help you resolve bone and joint concerns, back issues, sports injuries, knee problems, foot problems and much more without surgery.
When surgery is needed, our comprehensive education and rehabilitation program focuses on helping you have the most successful outcome possible.
Concierge Medicine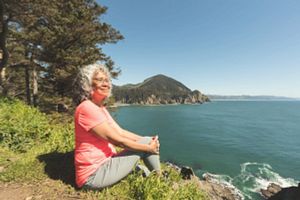 Our new concierge Concierge Program offers seamless coordination for your Total Hip or Knee Replacement surgical journey. This means we coordinate everything for you, including:
Getting you list of accommodations and resources available in our local area
Scheduling your initial appointment at the clinic
Dedicated patient navigators to check-in with you prior to surgery and post-surgery
Free education to you and your caregiver leading up to your surgery
Orthopedic accolades for these Virginia Mason Franciscan Health hospitals:
The Disease-Specific Certification of Distinction for Total Hip and Knee Replacement from The Joint Commission (TJC)
St. Anne Hospital in Burien
St. Francis Hospital in Federal Way
St. Joseph Medical Center in Tacoma
St. Clare Hospital in Lakewood
The Center of Excellence in Joint Replacement – Hip, Knee, and Shoulder from Surgical Review Corporation (SRC)
St. Anthony Hospital in Gig Harbor
St. Michael Medical Center in Silverdale
About Virginia Mason Franciscan Health
Virginia Mason Franciscan Health is an integrated health system serving the Puget Sound region of Washington state, offering access to some of the country's most prestigious experts and hospitals that are internationally known for superior quality. With a team of 18,000 team members, including nearly 5,000 employed physicians and affiliated providers, we unite the brightest health care minds in the region to provide world-class clinical excellence at 11 hospitals and nearly 300 sites of care throughout the Puget Sound area. We are proud to be the home of Bailey-Boushay House, the first skilled-nursing and outpatient chronic care management program in the United States designed specifically to meet the needs of people with HIV/AIDS, and Benaroya Research Institute, which is internationally recognized for autoimmune disease research. We embrace our community's uniquely vibrant, active culture by providing holistic, personalized and patient-centered care. We are committed to caring for the most vulnerable in our communities, including the poor and underserved, providing more than $300 million in community benefit — free, subsidized, and reduced cost health care and programs.
Virginia Mason Franciscan Health was formed in 2021 by bringing together two leading health systems in Washington state. Our family of hospitals includes Virginia Mason Hospital, Seattle; St. Anthony Hospital, Gig Harbor; St. Clare Hospital, Lakewood; St. Elizabeth Hospital, Enumclaw; St. Francis Hospital, Federal Way; St. Joseph Medical Center, Tacoma; St. Michael Medical Center, Silverdale; St. Anne Hospital, Burien; Rehabilitation Hospital, Tacoma; and Wellfound Behavioral Health Hospital, Tacoma. Learn more at vmfh.org.