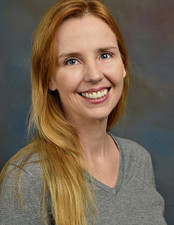 Stephanie Burke
Stephanie Burke is CEO, Co-founder, and Editor-in-Chief of Veritas Health. She and her brother, Dr. Peter F. Ullrich, started Spine-health in 1999 with the vision of providing people with high-quality health information online. To ensure the content was the most accurate and authoritative on the web, Stephanie leveraged her network of industry-leading health specialists to form the Medical Advisory Board and write peer-reviewed articles.
Stephanie has overseen Spine-health's growth into Veritas Health, which now operates four websites and is considered a leader in online health content. She also has over 20 years of health-writing experience, and her articles have generated millions of pageviews.
Prior to Veritas Health, Stephanie was a consultant for McKinsey & Company, where she advised healthcare and financial services clients on internet and business strategy, organizational design, and performance management.
Education
BA – Middlebury College
MBA – International Institute for Management Development (IMD), Lausanne, Switzerland
Author profile last updated