Sports and Exercise Injury Treatment
In general, athletes may sustain a number of injuries on and off the field, whether during play or training. Learning how to treat acute sports injuries and other general bumps and bruises is an important part of responsible athleticism.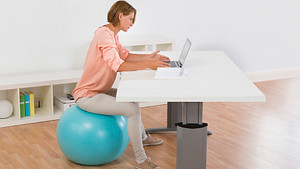 Learn simple exercise ball routines that can help offset the negative effects of poor lifting techniques, bad posture, or inflexibility.